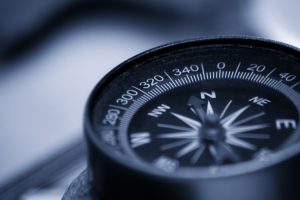 QUESTION: Is there anything in particular I need to do different with my resume to prepare for the job market after COVID-19 subsides?
As always, demonstrating a clear value proposition for the employer, will be essential. Competition will be fierce with about 7 million unemployed people looking. Employers will have a heightened interest in skills like crisis management, remote team leadership and business continuity. If you've built or enhanced skills like these, it's important to include them into your resume. 
Yes! Emphasize your problem-solving skills and positive results against substantial challenges. Employers always need agile workers adaptable to industry changes, but the COVID-19 situation has demanded even more resourcefulness. Add wins to your resume showing positive outcomes, especially if the stakes are high and others have failed. Include metrics to illustrate results exceeding expectations.
Think about what concerns your target employers will have. Will they need you to work productively from home? Will they want you to strategize on how to reduce the risk of infection spreading among employees, guests, or customers? What about crisis management or change management? On your resume, highlight relevant examples pertaining to skills they need.
Adaptability will be a valued soft skill during these ever-changing times. Do you work remotely? Are you self-driven to get the job done while still meeting deadlines? Do you adapt easily to changes in processes? By putting that adaptability in context on your resume, you will make yourself quite marketable.
Don't wait. Start now. Companies are gearing up to get back to some sense of normalcy. No matter the industry, employers are looking for problem solvers, people who can produce, save money through efficiencies, provide exceptional customer service, and lead/coach employees to eliminate fear with a caring employee-centric approach. Show these qualities on your resume with examples of past success.
View your preparation as a multi-pronged strategy; a resume is just one piece. 1) Network on LinkedIn–connecting with industry leaders & fellow college alumni. 2) Begin researching companies in your desired industry and compile a list of roles you might seek. 3) Utilize this time for professional development. 4) Update your references, LI, and resume. Keywords and transferrable skills are key!
More than ever, keyword optimization will be essential to get an interview. Use a tool like JobScan or hire a resume writer who has the tools to ensure your resume is formatted properly and is approximately an 80% match for the job.
Ask a Question
Ask us your question and it may be selected as the topic of our next blog post, with answers compiled from the advice of NRWA members.
Work with the Best
Find a Resume Expert
If you're looking for more information on how to write a great resume – or get an expert to help you with yours – you've come to the right place! This site was created by the National Resume Writers' Association (NRWA), a US-based non-profit association with members from around the world who are dedicated to learning about and providing expertise in resume writing to all job seekers.
The National Résumé Writers' Association
9 Newport Drive #200, Forest Hill, MD 21050
Thanks for checking out ResumeExperts.theNRWA.com! For more on our association and certification, see
www.thenrwa.com